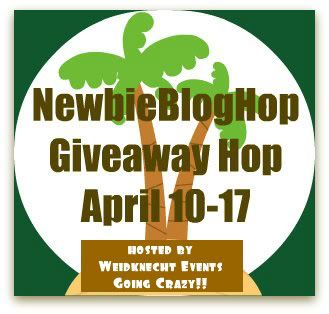 The Newbie Bloggers have arrived and we're bringing you a giveaway hop!!
We've gathered up over 100 blogs (Newbies and those AWESOME bloggers who LOVE Newbies) and we all have a giveaway of at least $15 for you!!
  If you are a Newbie Blogger – or you "feel" new – come join us!!
 This Giveaway Hop is hosted by GoingCrazy!!WannaGo??!! and Planet Weidknecht and is open to you from April 10 to April 17.
Now, let's get to hopping and winning!!
  One of the great finds here in Poland is the Amber jewelry!
I am giving  you a chance to win your choice of a pendant or earrings.  Here is a sample of what it looks like.  Actual piece may vary.
Now, head over to the other blogs and enter there!! Good Luck!!